Best Roads in the Catskills Cruise
This cruise took us on a set of roads around a lot of different bodies of water - The Delaware River, and several reservoirs in the Catskill Mountains, which are the water supply for places like New York City. Since it was Fall, we saw a lot of leaves turning colors. Prime Leaf Peeping Time! Rachel and I had driven the route some weeks prior, so I knew what to expect. I was definitely looking forward to it! She's put up pages of the trup as well, and you can feel free to jump over to them.
Our start was at High Point State Park in New Jersey, which is, not surprisingly, the highest elevation in N.J. A couple of us (myself included) did not look forward to the 2-3 Hour drive that we'd have to do on the day of the trip to get to the start, so we stayed at local hotels. I know I'd prefer this method for future cruises!
The day actually started with a rain shower, but by the time I was able to gas up and get to the monument, it had stopped, and it left a bit of fog in its wake. I had checked the forecast earlier that morning, so I knew the skies would clear up shortly thereafter. The Drive was on!
One by one we arrived at the top of High Point State Park. If anyone asked, Danny Lawrence suggested we say we were there for the fog! We all agreed, but no one asked. Unfortunately, the great view was entirely obscured by the fog.

One of these guys hadn't lowered his top until after this was taken. Something about needing to take an excessive amount of pictures.

Just as we were about to leave, we started to see the fog lifting. Here's the High Point monument.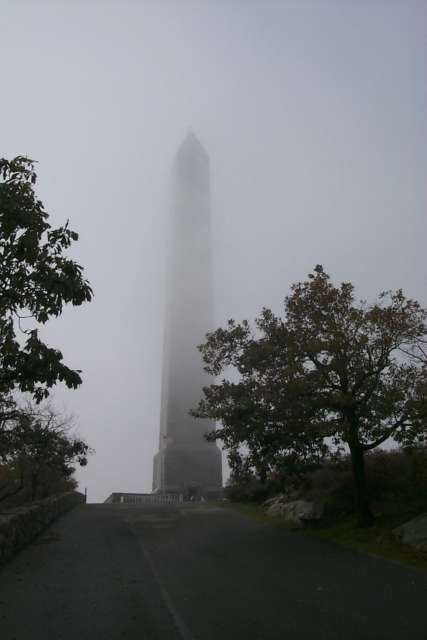 And, we were off. The first road was NY State route 97, which ran along the Delaware. There's one section that's downhill, fairly flat, but very curvy.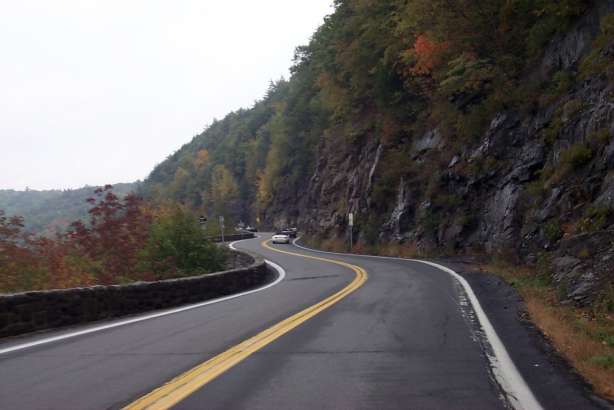 There were some trees that had completely turned, and others that weren't even starting to drop their leaves.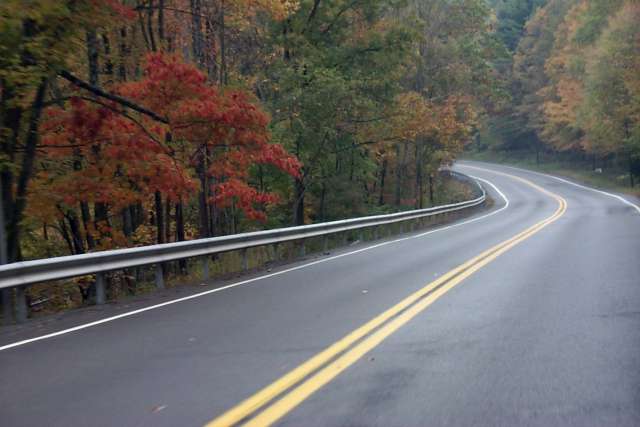 We ran the length of 97, jumped on NY Route 17 for a handful of miles, then eventually ended up on Route 10. Lots of open road, and plenty of open sky that was starting to finally clear.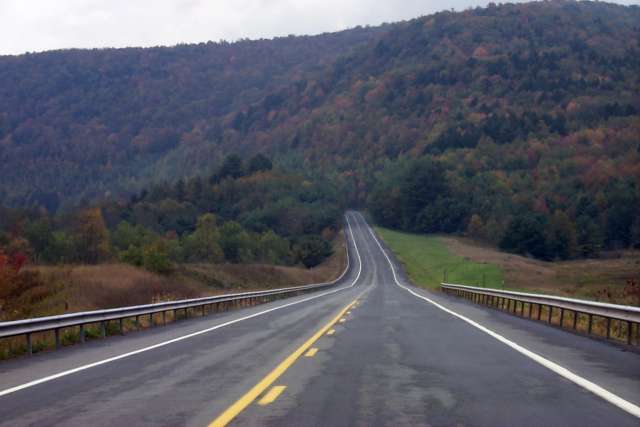 My hand was less stable this trip, and more than half of the pix I took were blurry, including this one. Even so, I am posting it because I like the mix of colors. You really had to be there to get the whole effect of it all - very incredible!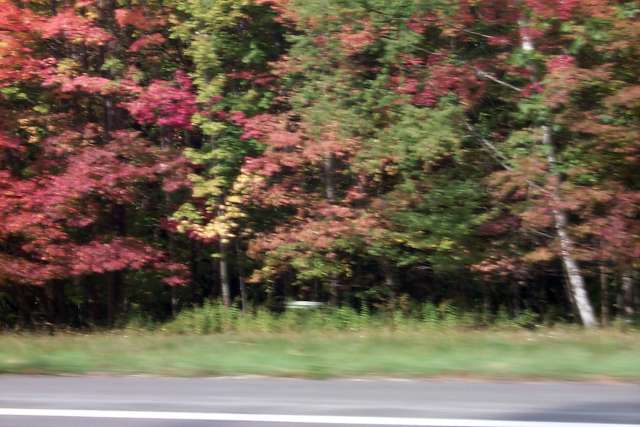 The open space gave us a chance to see how many of the leaves were changing color.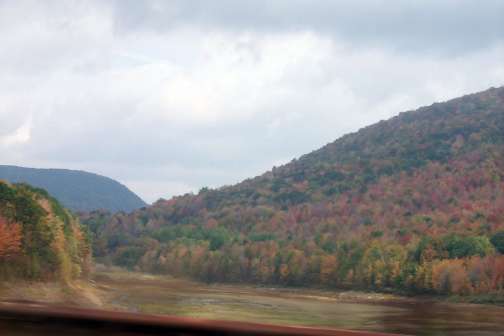 Driving along these wide open spaces really gave me a sense of how small we all really are.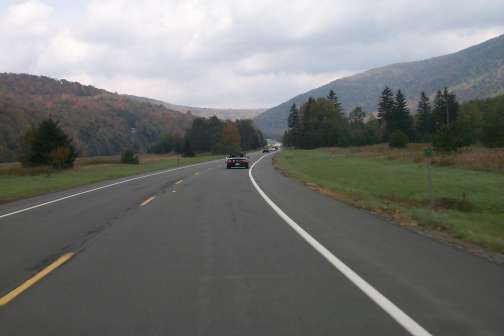 ---