The Steamtown Cruise
Part 1
---
This time, I planned ahead, and arranged a link up with John and Darlene Moran at Easton, PA so we could have a mini-cruise on way to the real one. Surprise, Surprise, I was running late yet again. I didn't exactly know where the meeting point was, and I misjudged how long it would take to get to the rendezvous site. Fortunately, John, et al, waited 15 minutes more than they said they would, and I arrived just as they were leaving. I was extremely lucky. Thanks, guys! Six cars linked up here, and fortunately we were about 1/2 an hour from our destination.
We arrived, gassed up, and then got our instructions. We split into two groups, and I was in the Red Team, lead by John and Darlene. Mike Noble and his wife Lesley lead the White Team. Another Z3er was running late, but she just arrived as we were leaving.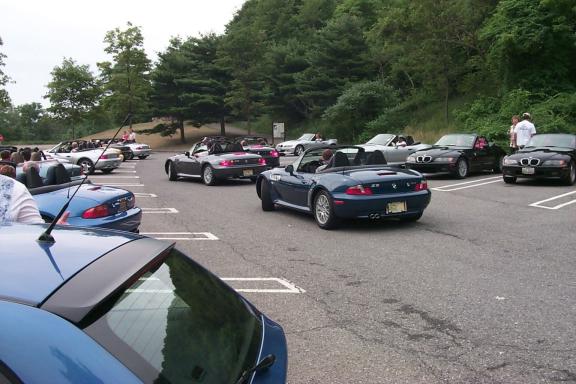 That said, we were on our way!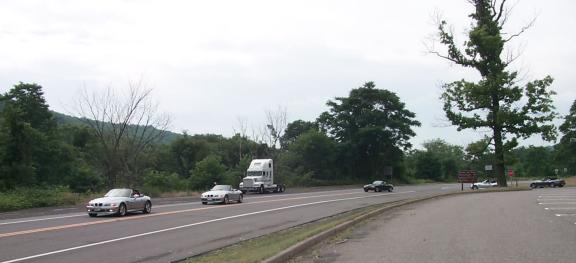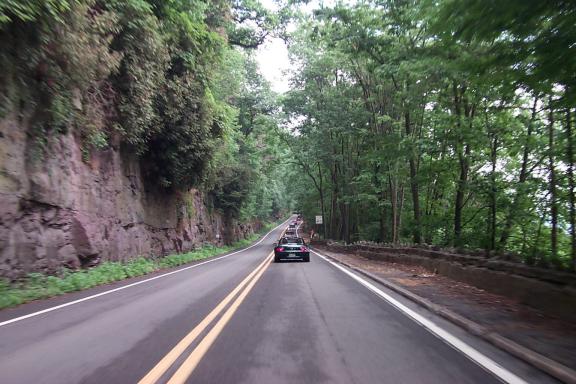 We started just below the Delaware Water Gap, but this time we were on the Pennsylvania side on Route 611. We then went north of Route 80. At the first opportunity, the picture takers did their thing, myself included.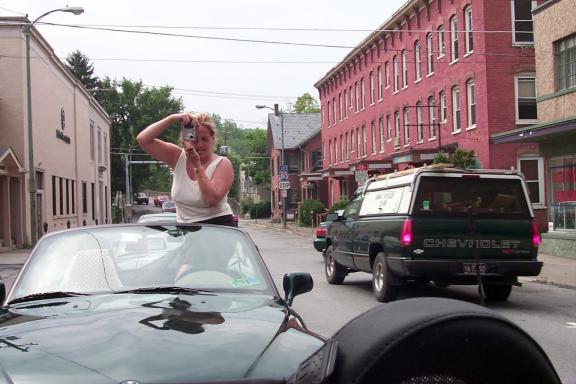 After 611, we hopped on US Interstate 384, and we managed to recover a couple of lost hats along the way. Some of you may have heard "We have a HAT DOWN!" on your Talkabouts...

There were a couple of chances here to allow our Z3's to GO......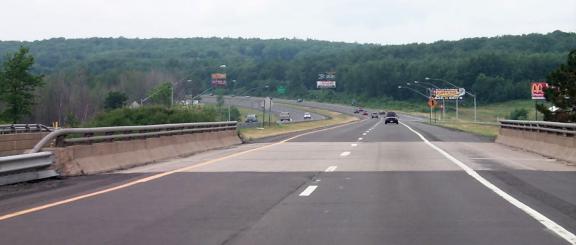 I don't remember the exact route, but I did remember Interstates 84 and 81 along the way. Scranton was our eventual destination, so off we went.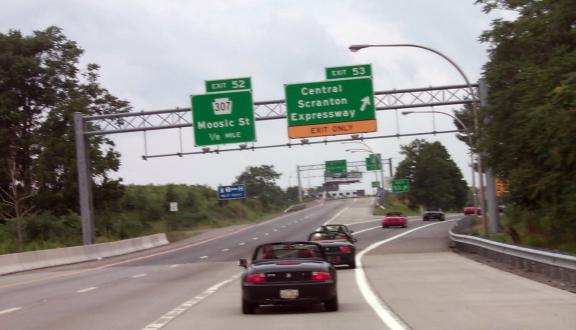 Once in Scranton, we stopped at several lights. I didn't notice the line of Z3s in this window until just before the light turned. This is all I got.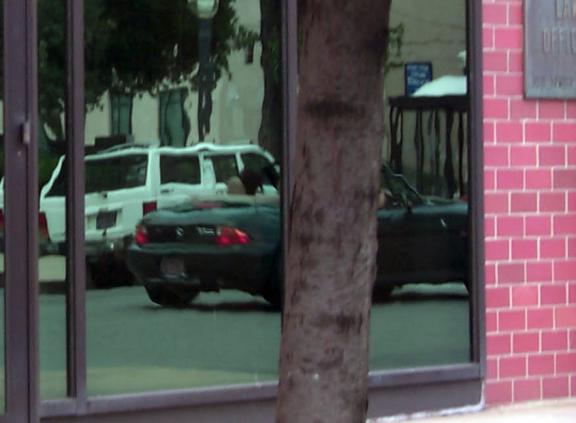 You are at
Steamtown Cruise Page 1, Won't you take me to...Steamtown?
Go on to
Steamtown Cruise Page 2, All Aboooooooooard!
Steamtown Cruise Page 3, Last Stop, Steamtown!
Steamtown Cruise Page 4, Z3s Ho!
Steamtown Cruise Page 5, Get in Your Car and Drive!
Steamtown Cruise Page 6, The Last Leg
Steamtown Cruise Page 7, The Club at the Club
Other Fun things you can do
---
I've had enough of this trip...let's see others