The Delaware Water Gap Cruise
Part 4
---

With our stomachs filled, we returned to the road. Happiness may be the corner, but it doesn't hurt to throw in a few small hills in to the mix.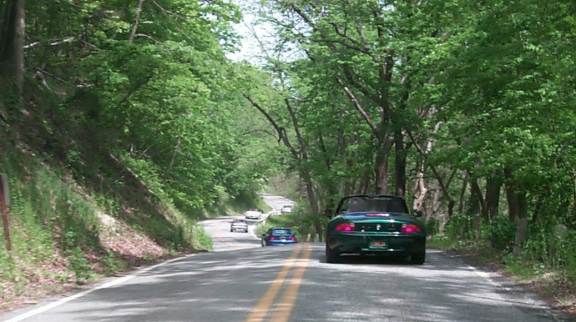 More Bridges. There were quite a few streams that fed into the Delaware River along our course.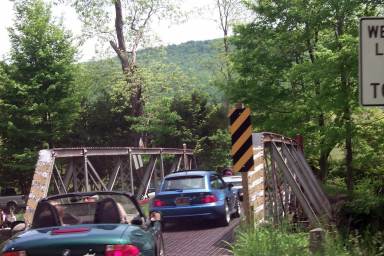 Here, Craig decides it's time for a shorts check.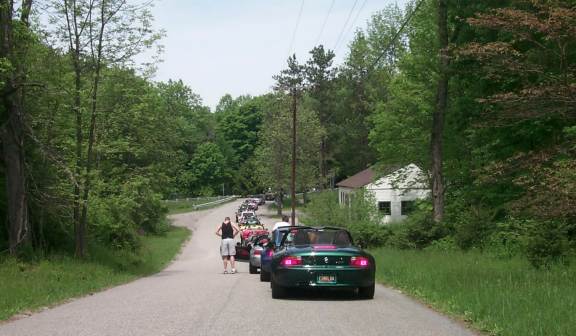 And then tries to check everyone else's, too.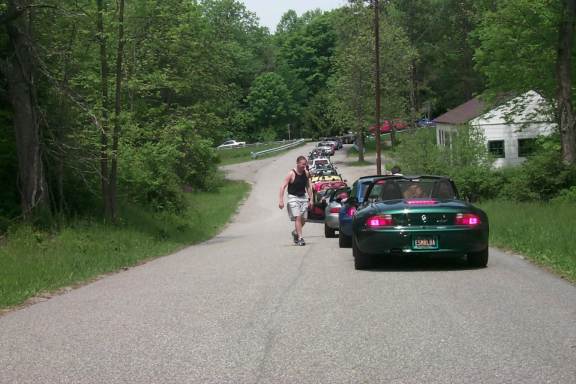 Ok, did anyone see Stu? Maybe we shoulda made that left turn at Albequerque.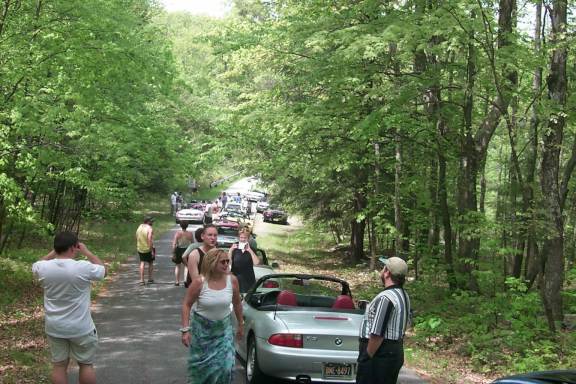 We all missed the turnoff for the Sunrise Mountain overlook. When Stu returned, we want back around for another go at it. I took this picture on the opposite side of the mountain on the way to the overlook. I was grateful that we could go back around, just so I could take this picture.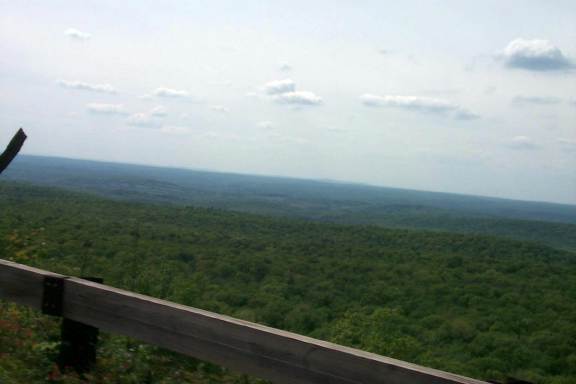 Imagine that - Lobster Man makes an attempt to smile! Aside from that, can you believe that I shaved only about 4or 5 hours prior to this photo?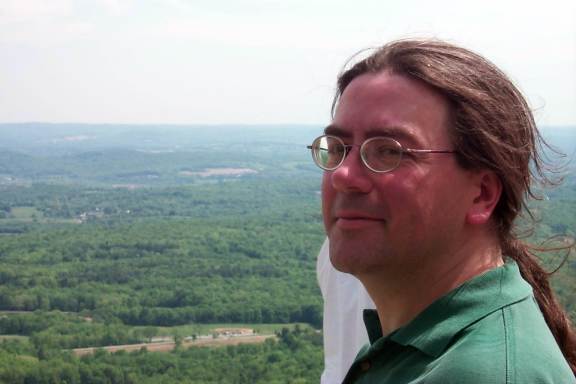 Click on the pic above, or here for some important information!
As you can probably guess, I didn't get too close to the edge.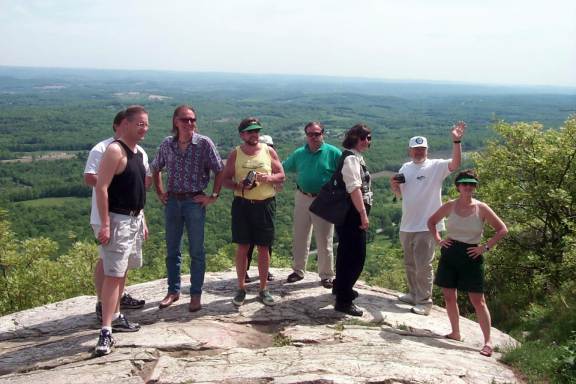 And here are the Cruise Virgins. We were giving them directions:
Ok, take a step back.
Ok, another.
And another. And ano...Oh, wait, leave your keys on the bench, they're putting out too much glare for the shot.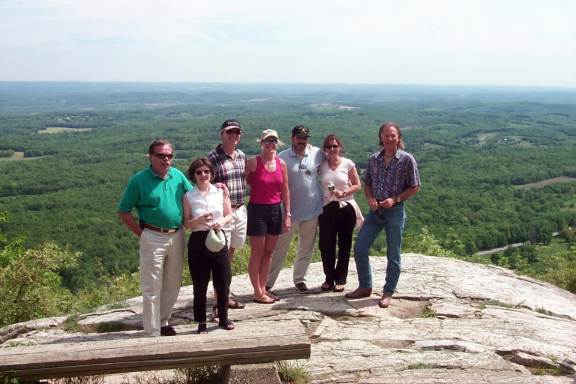 Hey, how'd this get into these shots? Someone's been into the CompactFlash cards again...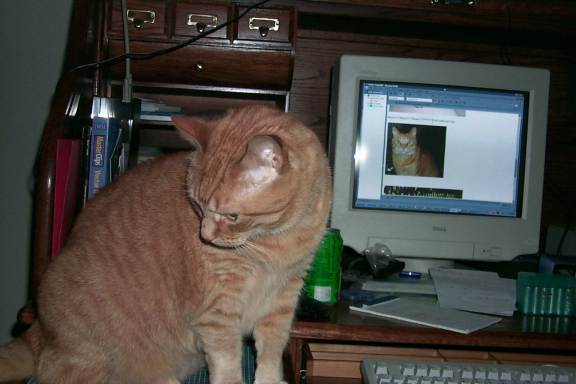 If there was an IceCream truck here now, it'd be perfect.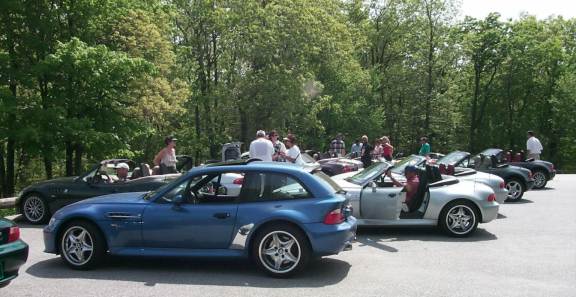 ---
Go To
Part 1 Part 2 Part 3 Part 4 Part 5 Part 6
---
I've had enough of this trip...let's see others