Pennsylvania Ditch Winter Wonderland Cruise, 1999

While waiting for my car to arrive, I found a group that organizes events where other Z3 owners meet regularly, and travel along a pre-determined route. This time, the trip was through Pennsylvania Dutch Country. We started in Wilmington Delaware, and drove through some great farmland and on some old covered bridges. Of the 26 cars, all but three drove with their tops down in 30 degree weather. I was one of the three - I like my health :-)


Quite a few cars, eh?


We all waited for people to show up, but we didn't have to wait long.


At least half of the cars were Silver. There was only one MZ3 Coupe, fourth from the left here.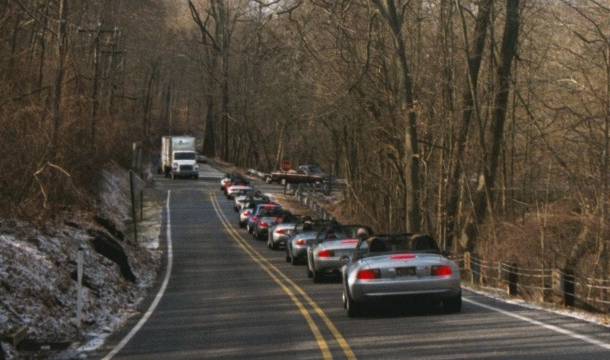 It was quite a sight, with all of us in a row. It was fun trying to see what reactions people coming from the other direction had.
Here's the first of the covered bridges.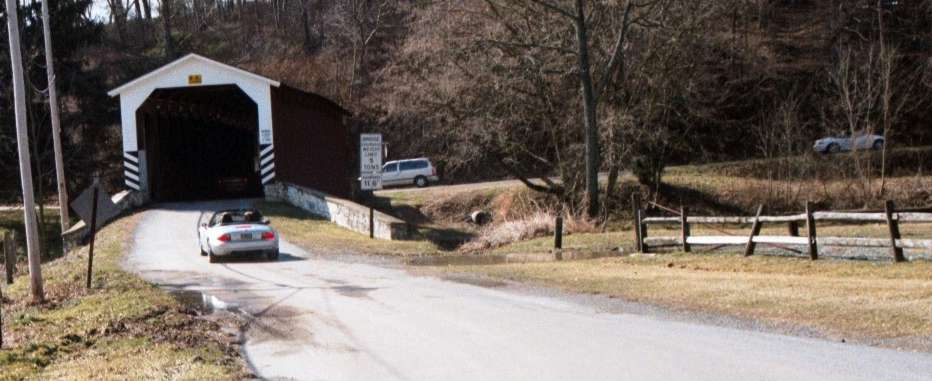 And the Second. Unfortunately, it's difficult to take pictures while driving AND staring at a map. Many of them were out of focus, and unfortunately, none I took in the inside of the bridges came out.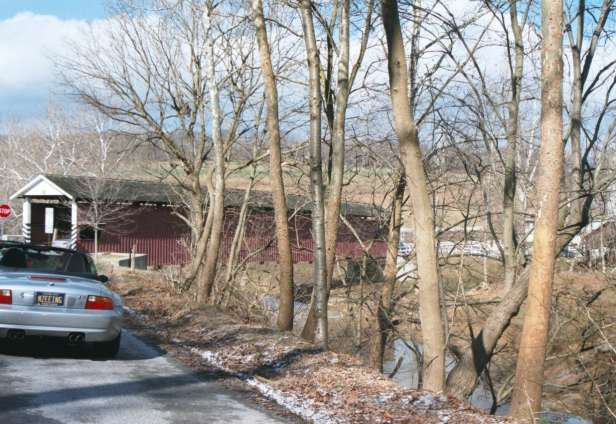 This was the last of the covered bridge photos that came out. I should learn to stop to take a proper photo next time...
---
Go to the next page of Winter Wonderland Photos