Cape May Cruise, 2000
We got lucky. One woman offered to let us use her porch and her third floor balcony so we could take pix.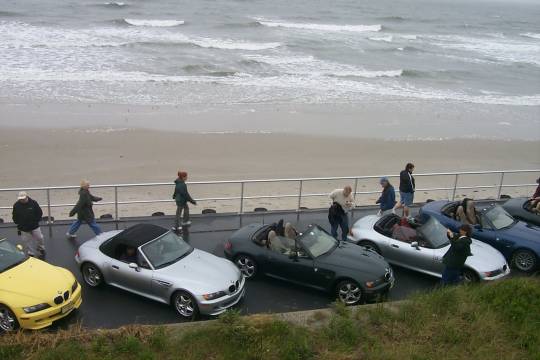 I snapped a bunch of pix for a panoramic shot or three. Click on each to view it in a larger size

From a slightly higher elevation

Photos taken, we left, and arrived at Vert and Sue's house. Unfortunately, Sue was called away, but Vert's and Vert's mother were there to greet us (how'd I miss taking a pic of them?)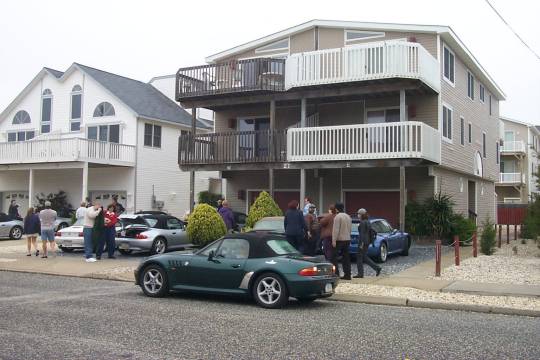 Here's the view from their balcony looking out to the ocean.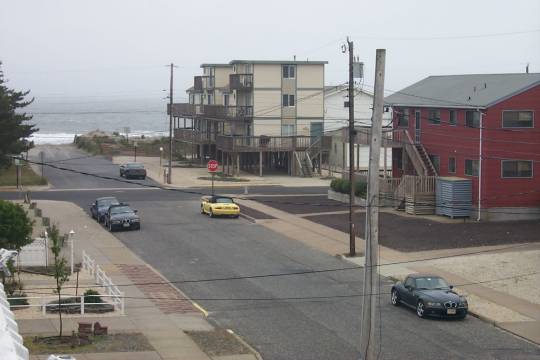 We had a great lunch (I actually put my camera down for most of it). I got one of the last of Craig and Jack's infamous brownies. Fully sated, we got in our cars to go on to Cape May itself.
The rain returned, unfortunately.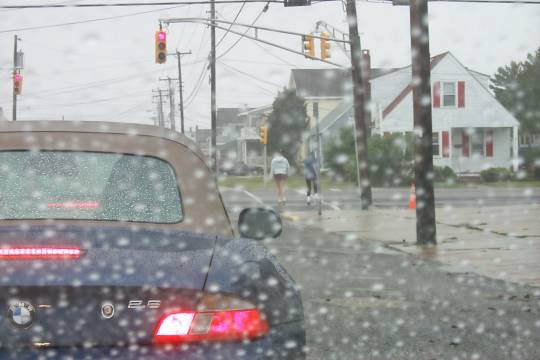 As we were going, I was surprised to notice that Z3s kick up less water than other cars on the road. Maybe that's because our lane's had more cars in it, but I like to think it's because our cars are more aerodynamic.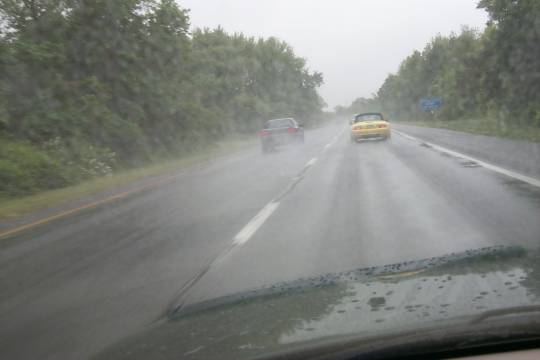 So, is this water tower the historical landmark, or is Cape May the landmark?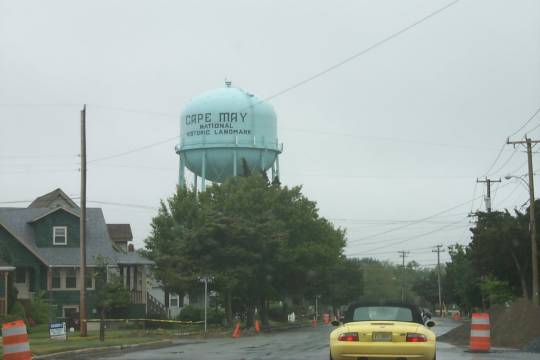 Cape May Page 1 - A wet start
Cape May Page 2 - Sea Isle City
Cape May Page 3 - Promenade
Cape May Page 4 - Cape May
Cape May Page 5 - The Cape May/Lewes Ferry
Cape May Page 6 - Just a short ferry ride away.
---
Back to the Photos Page