Cape May Cruise, 2000
Cape May is full of old, historical houses. Here's one that reminded Rachel of the house in the tv show "The Munsters"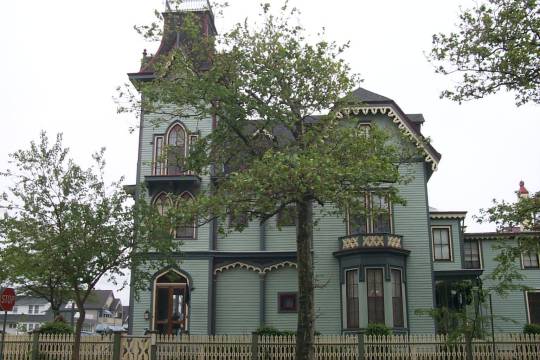 Once again, the rain let up, and we all dropped our tops.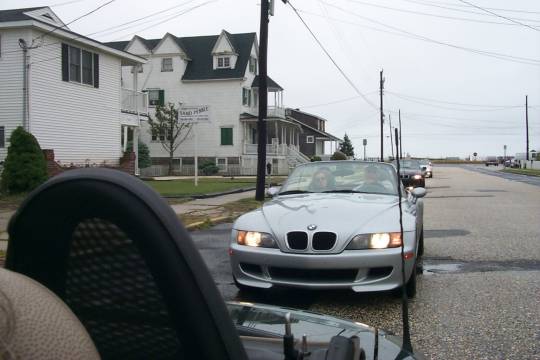 We cruise around some of the nice houses in Cape May. Nice. We were a little ahead of schedule, so we had tome to stop at the Cape May lighthouse, down at the southernmost tip of NJ.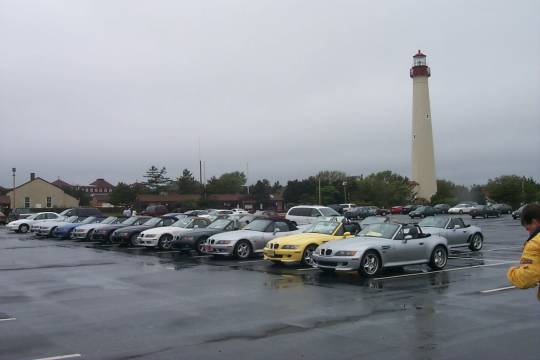 I was able to take a panoramic pic there, too. There was an elevated observation deck where I snapped this one. Click on the thumbnail below for a bigger, enhanced pic.

Time was running out before we had to be on the ferry, so we lined up to go. We bid farewell to a couple of drivers at this point.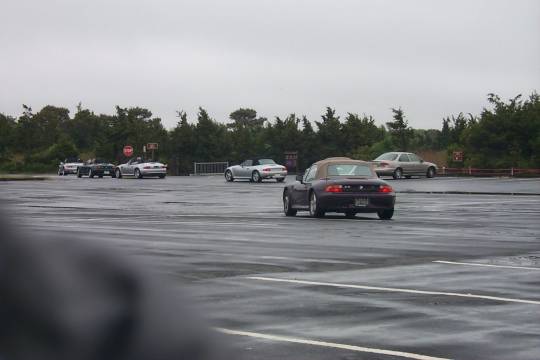 Cape May Page 1 - A wet start
Cape May Page 2 - Sea Isle City
Cape May Page 3 - Promenade
Cape May Page 4 - Cape May
Cape May Page 5 - The Cape May/Lewes Ferry
Cape May Page 6 - Just a short ferry ride away.
---
Back to the Photos Page