Cape May Cruise, 2000
Coupla boats out there...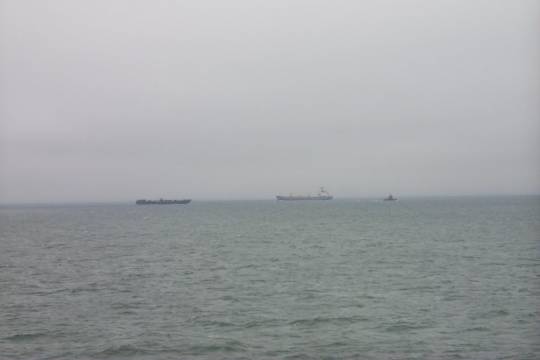 Just like two ships that pass in the, uh, night. Or, the sister ship doing the opposite run from us.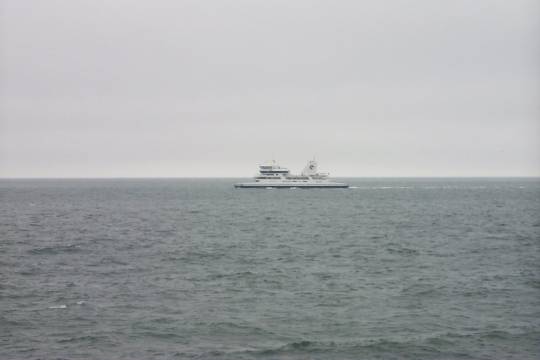 Of course, almost all of us headed to the bar. Is it my imagination, or is the bar always on the Lido Deck of a ship?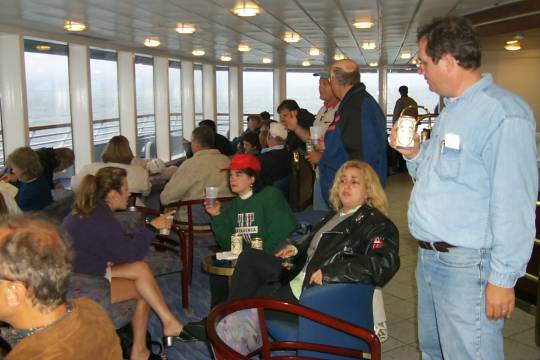 On the dock, they had fake owls on the big rubber bumpers, presumably to scare off the seagulls.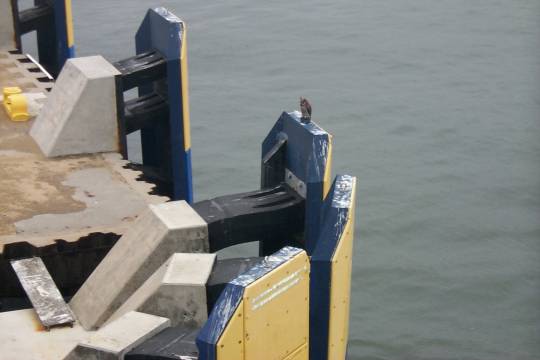 The captain used these bumpers to bounce us in the right direction.
I had to get at least one souvenir. Since my chat name is Z3Crabby, I felt this was appropriate.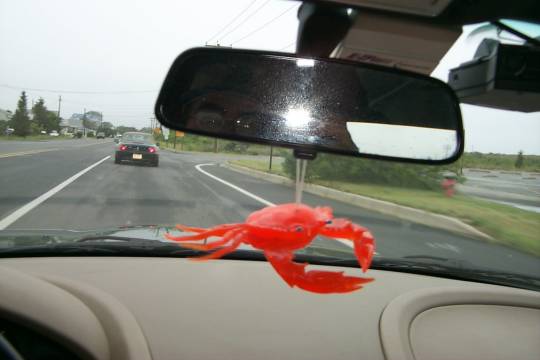 Dinner at Kupchicks was delicious (I had prime rib). Since some of us were three or more hours away, we left a little ahead of everyone. We drove up the finished parts of the unfinished Route 1 all the way back to 295, and then to the NJ Turnpike. We made good time, as traffic was thankfully light.
I had a great time. Thanks to Craig, Jack, Vert, Sue, Vert's mom, Tom, Bert, and everyone else who made this otherwise awful day fun!!!!
Cape May Page 1 - A wet start
Cape May Page 2 - Sea Isle City
Cape May Page 3 - Promenade
Cape May Page 4 - Cape May
Cape May Page 5 - The Cape May/Lewes Ferry
Cape May Page 6 - Just a short ferry ride away.
---
Back to the Photos Page