Cape May Cruise, 2000
We continued on, chatting on our TalkAbouts to keep our spirits up.
What, Me open?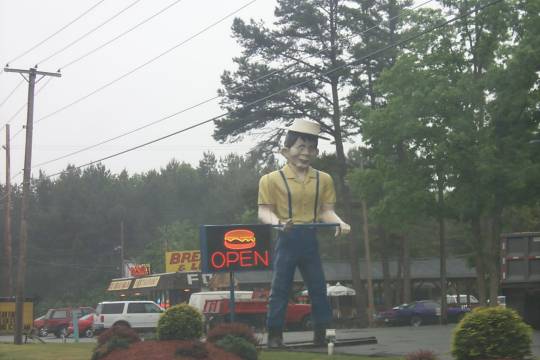 The traffic was pretty light for most of the trip. The rain started to let up, and Rachel led the pack in getting us to take our tops down. However, the rain did pick up again, so we had to raise 'em. Funny thing - it's true that you don't get rained on with the top down once you're above 40 MPH. However, you do get schpritzed with water as it gets channelled off of the windshield, and then runs up the windows on the doors and then flicks you in the face. It wasn't all that much, but it was cool to have the tops down, and the wipers going.
Eventually, we got to our first destination - the Promenade in Sea Isle City, where Vert and Sue had arranged for us to temporarily park our cars. Here we line up just beforehand.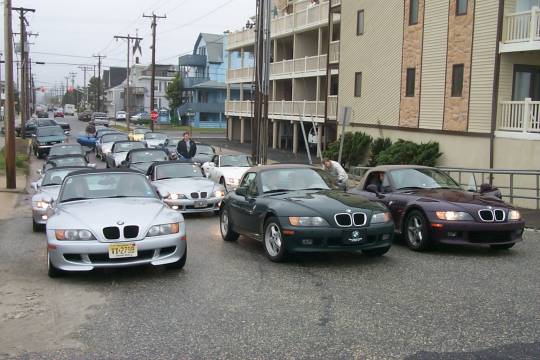 The sign says something, let's get closer and see...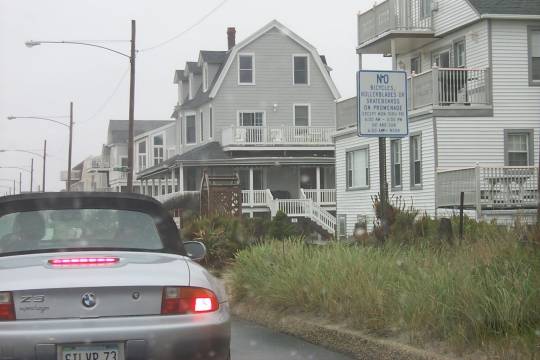 Oh, I see...heh, heh, heh...nothing about Z3s!!!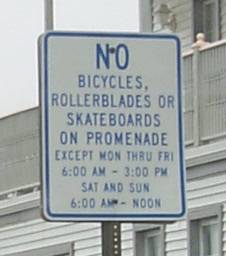 So we start lining up.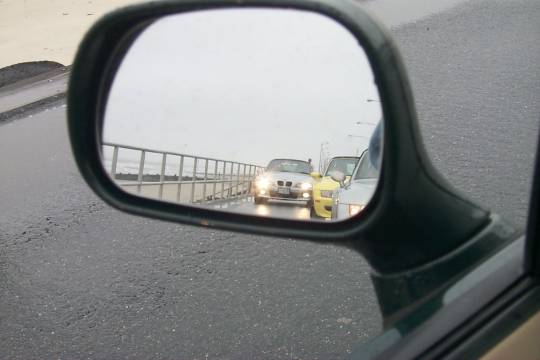 Hearing the ocean surf was quite relaxing.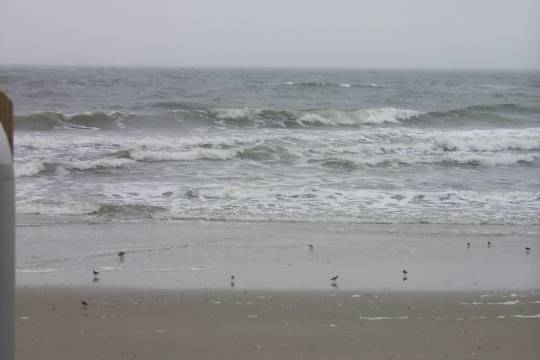 We all start collecting at John Moran's sweeper car :-)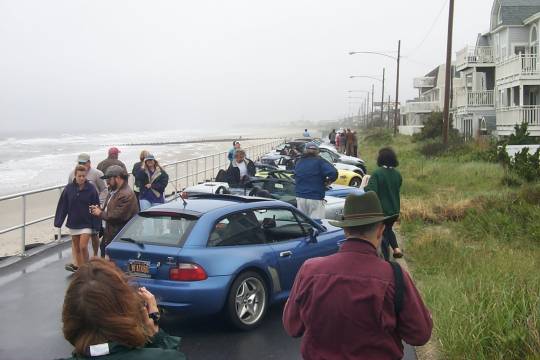 Cape May Page 1 - A wet start
Cape May Page 2 - Sea Isle City
Cape May Page 3 - Promenade
Cape May Page 4 - Cape May
Cape May Page 5 - The Cape May/Lewes Ferry
Cape May Page 6 - Just a short ferry ride away.
---
Back to the Photos Page