Fixit Day:2001, a Z3 Odyssey
Outside again (I could never stay in one place, especially with all the fun going on), I meandered back outside to see what was going on with everyone else's car...plenty!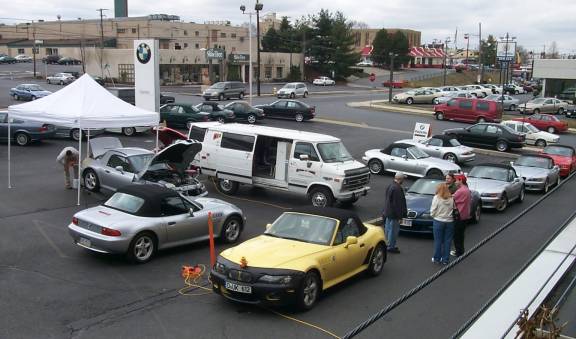 The paint guys were in full swing.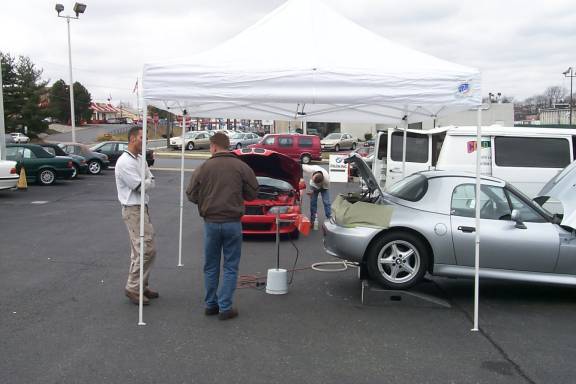 I also caught a glimpse of Rich NYC's Strong Strut with the holes drilled in to it. Note the lack of a Logo on it. Apparently that was a mistake, and Paul Ebeyer offered to buy it back, but Rich chose to keep it.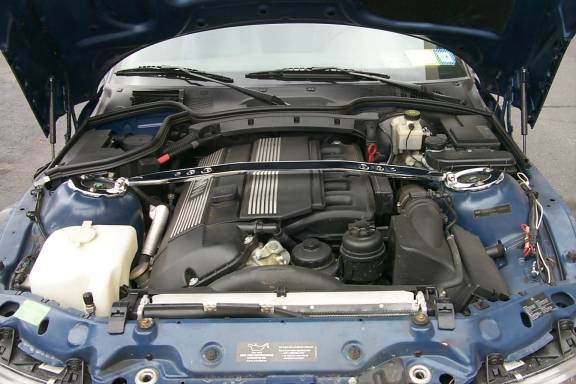 Back inside, someone local to Allentown (James Moffat, I believe) saw something going on at the dealership, and chose to drop in. He's been eyeballing the Z3s, and I think we have another victim, heh, heh, heh...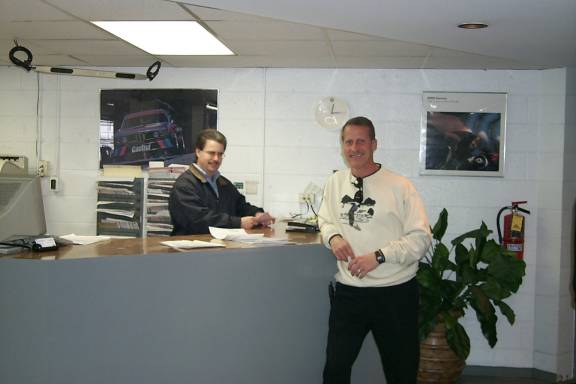 Note Pat's Z3 up on the lift/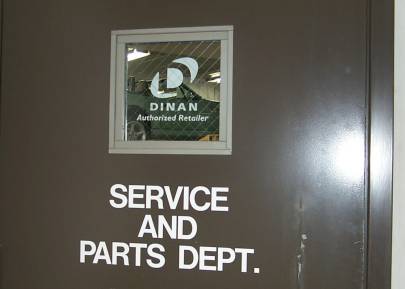 Back inside, I snapped this quickie photo of Rachel's new Dinan Carbon Fiber Valve Covers.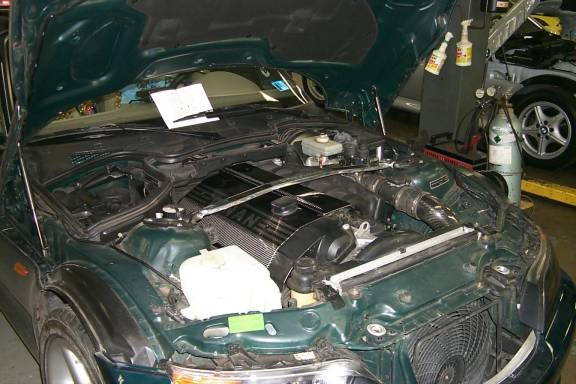 One thing about owning a car in NJ is that you have to have license plates on both front and rear. When you live in a state like PA, you can put on a Euro-style license plate, like what Rose and Tom Mosteller did. Quite nice, eh?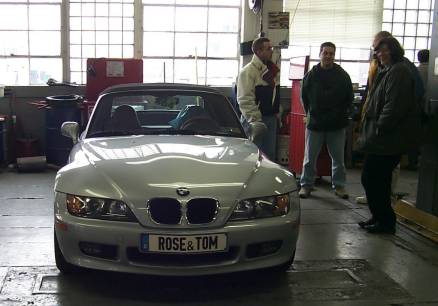 End of page 6
---
---
Please let Jon know what you think
Go Back to Jon's Z3 Photos Page
All photos are Copyright 2001, by Jon Trudel. No other use is permitted without explicit consent from Jon Trudel.